Have your Birthday Party out at the Farm!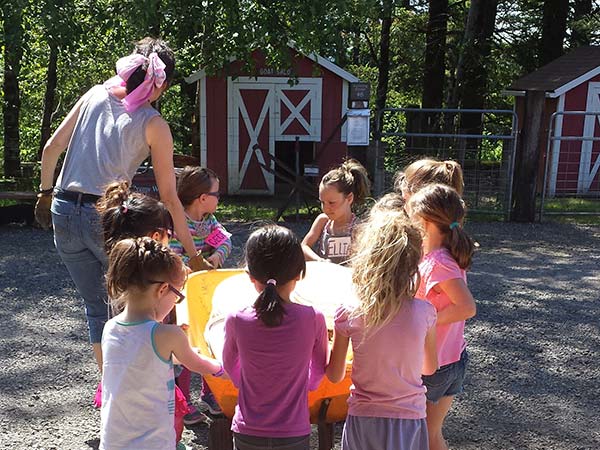 Birthday Parties
As long as you do not mind us throwing in some education, you can enjoy a fun, unusual and educational birthday party out at Old McDonald's
Farm, Inc. (OMF).
What works for most families is that they pick one of the Day Visit Program packages (under Children's Programs on the Home Page) to meet and learn about our 30+ farm animals and then add on extra time to enjoy a bite of cake and to open gifts after the class. We have tables and seating. You provide the cake, food, table cloths and party favors. We can accommodate hundreds of folks with our outdoor spaces and up to say 40 in our indoor spaces.
There are many options and many opportunities such as horse riding lessons, family hay rides, enjoy a barbeque in our under-cover, wood burning barrel stove or our outdoor fire pit, hikes, etc.
Please call to make reservations and to ask any questions that you may have. Our office number is 503/695-3316.
Happy Birthday from OMF!