Santa Days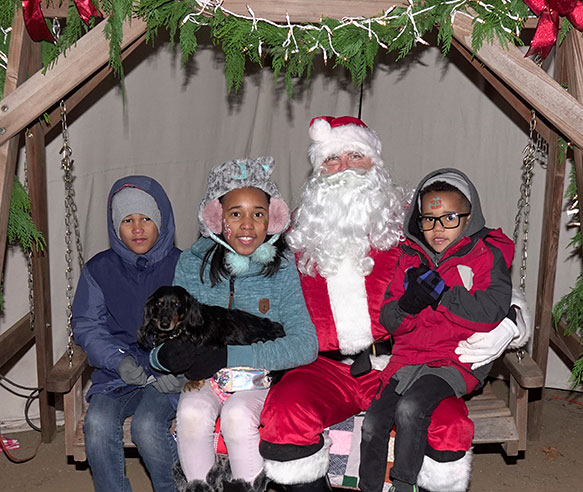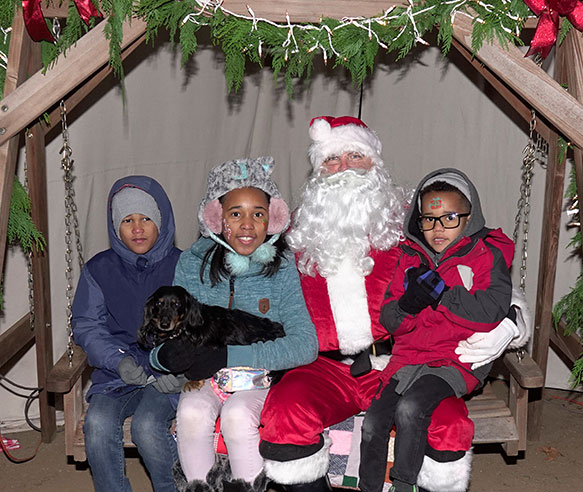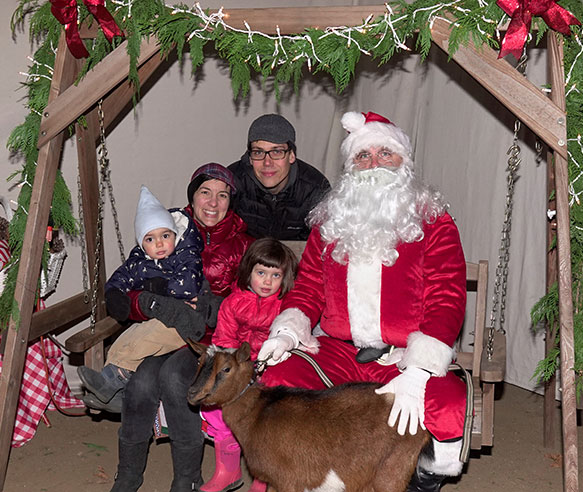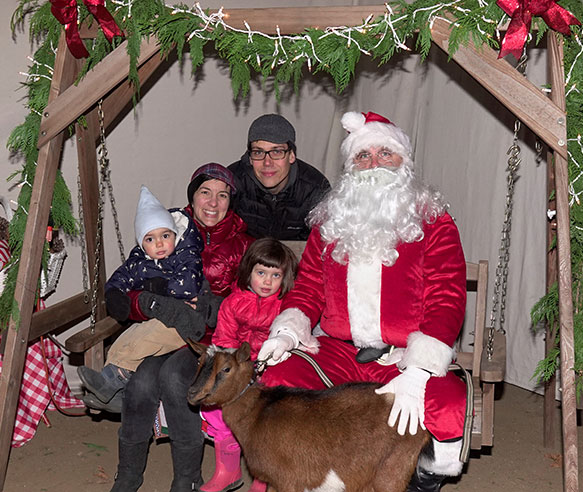 CANCELLED DUE TO COVID 19
Come out to Santa Days at Old McDonald's Farm, Inc. (a non-profit, children's charity) on the first full weekend in December from noon to 4:00 each day.
Come see us at our Santa Days event and see our educational, Farm Program for children in Corbett. We are located just a mile off the Historic Columbia River Highway.
Sip Hot Chocolate, enjoy our Farm Program animals (our "teachers"), warm yourself by the one of three outdoor fires, listen to Christmas music, shop in our Farm Store, buy a wreath, buy a Christmas Tree, eat Christmas cookies and get your picture taken with Santa. This event happens rain or shine…come join us, we have lots of covered spaces to get out of the weather.
$12 donation for a fun shot with Santa and your choice of one of our critters…one of our six dogs, a horse, a mini. horse, a mini. donkey, a goat, a sheep, chicken or rabbit. (Sorry, absolutely no other pets allowed please!!! No service animals either please. We have enough of our own and you do not know how your dog will react to one of our dogs or Farm Program animals. Thanks for your understanding!)
Please bring cash, it is easier and faster for you, but we can take cards too! Come support our small non-profit children's program by joining us at our Santa Days event and get into the Christmas spirit with us. We hope to see you.
Please RSVP from our Home Page, click on FaceBook right there. It is helpful to know how many volunteers we will need and how much food too! Thank you.
We hope to see you. Email us at omf@OldMcDonaldsFarm.org