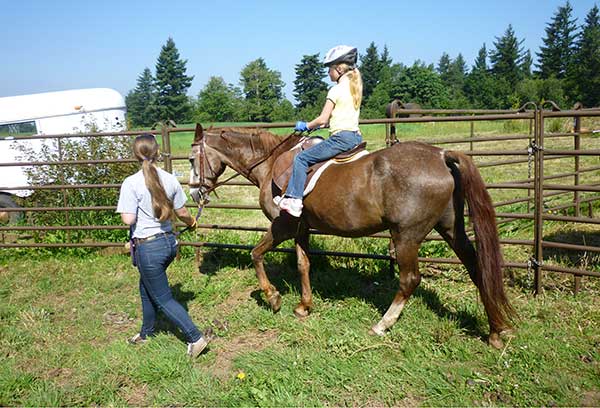 Horse Husbandry/Riding Lessons
Learn respect, responsibility and valuable life skills while you learn all about horses. You can learn to ride either western or hunt seat. We specialize in "new-to-horses" folks. We emphasize safety, safety and more safety! Lessons are available spring, summer and autumn. Please schedule an appointment each time or make prior arrangements for a set schedule.
The cost is $50 per person per hour. What a great idea for a gift for a friend. Please call 503/695-3316.